Skilled, Nurturing Teachers
Willing, Intelligent Students
Small, Disciplined Classes
Strong, Family Values
Nondenominational

Multicultural

International

Why Choose Scholar's Hall?
Scholars' Hall is the only nondenominational private school in Waterloo Region, and students from all faiths and all nationalities feel at home here. Scholars' Hall provides courses of study at many levels of instruction, allowing students access to the University of their choice and providing a measurable admission advantage to the much sought after applied degrees at Ontario's Colleges.

Establish a Work Ethic for Life!
The homework habit needs to be truly owned by a student in order to build a strong work ethic and initiative. At Scholars' Hall the "rule of thumb" for the total amount of homework assigned each school night is 5 minutes per grade level.

Tips for a Great Year
Breakfast is the most important meal for peak academic performance. Start your child's day off right with a meal rich in protein and whole grains! This nutritional combo keeps kids energized and fuels brain power.
NEWS
SCHOOL CLOSURE
We are closed Monday April 16, 2018 due to extreme weather conditions. All scheduled exams have been postponed one day. Stay safe!
Click here to track the list of school closures.
2017-2018 PROGRAMS
Find out more about the programs we offer!
Parent & Student Comments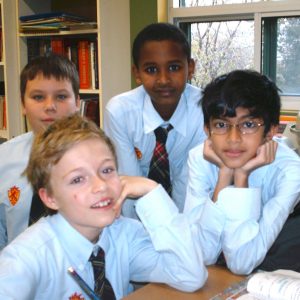 "A lot of people have been asking how Nickolas is doing at his new school. I won't go into too much detail of why he left his public school, but as a parent I am glad I listened to what he was saying and validated his feelings. He has gone from getting in trouble for tripping over his snow pants to excelling at an amazing school. Nickolas was not challenged where he was and not complimented or encouraged. He is now doing amazing. Since January he has done a science fair project, two book reports, a speech (memorized), a project on Nauryz, and a spelling bee."